An early Tent photo with "Big" Jim Loscutoff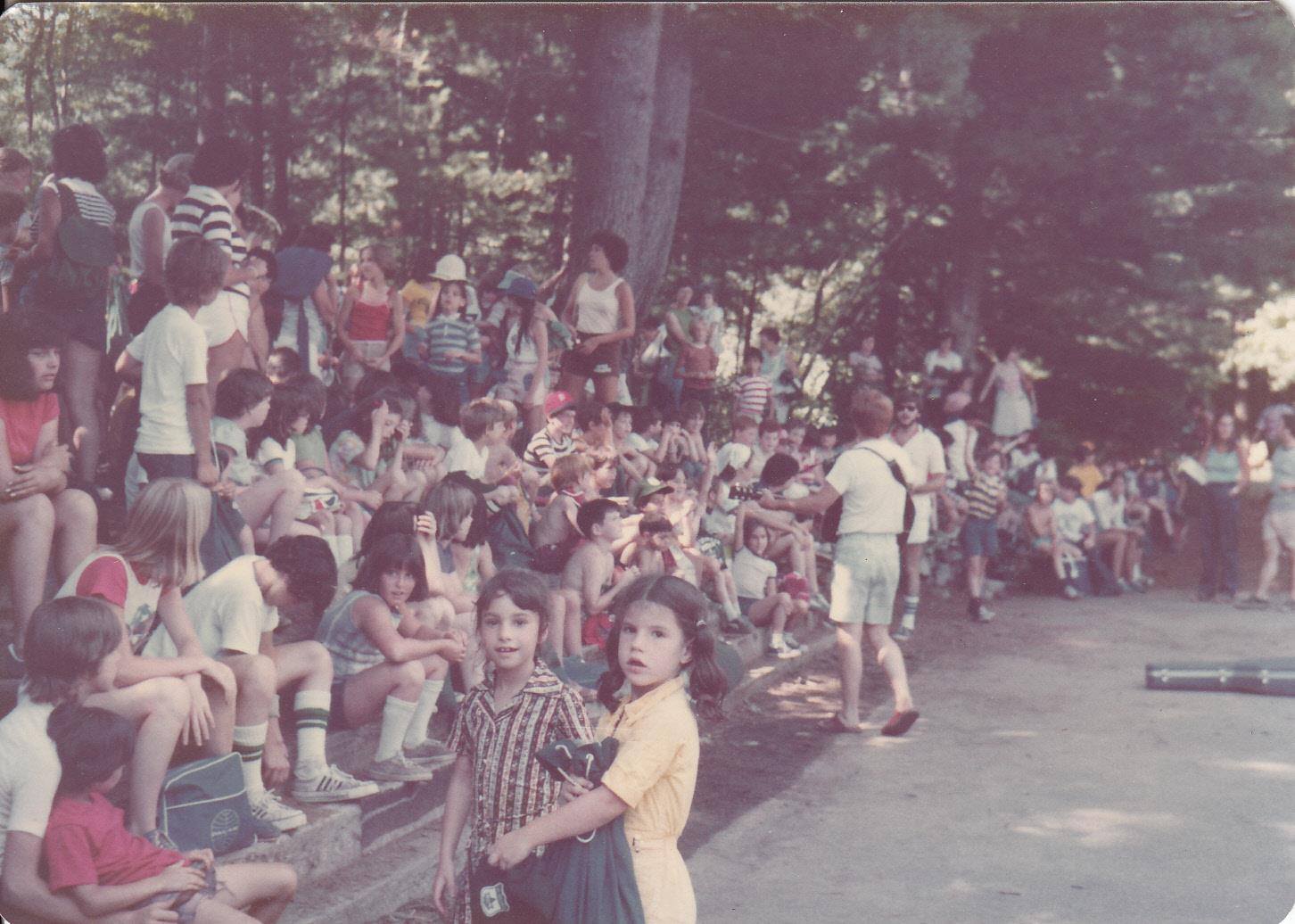 Flag Pole down at the Courts
Founded in 1964 by former Celtics champion Jim Loscutoff and his wife Lynn, Camp Evergreen began as a vision to create a day camp that would provide children with the opportunity to learn, create, and build self-confidence in a natural setting. The couple, driving through the winding country roads in Andover, Massachusetts, came across an old farm for sale in the heart 3,300 acres of state forest. They knew they had found the perfect location to carve out their vision.
Work began to build the diverse facilities needed for the camp. For several months construction of the fields, courts, and pools went underway. Special care was taken to preserve the natural feel and country charm of the property. Many of the original buildings on the farm were converted to serve camp functions. Extensive and careful planning went into creating all of the activities that the camp would offer. The only thing left to do was to get campers to sign up. On opening day, no one imagined that the camp would become the veritable institution it is today. Since that first summer, thousands of campers have passed through the Evergreen gates, each one becoming part of our growing camp family.
Camp Evergreen to this day continues to be owned and operated by the Loscutoff family. The director "Little" Jim Loscutoff with his wife Debby, took over the business over 35 years ago. Their daughters, equally passionate about camp, work along Jim and Debby every summer. Evergreen is a true family tradition.
With over 55 years of continued experience the Loscutoffs know a thing or two about how to create the best summer camp program around. Each year they strive to make each summer better than the last. They hope that you will share their family tradition and sign up for a summer of friends and memories that will last a lifetime.