Celebrate your birthday Camp Evergreen Style! With the beautiful camp grounds, tons of activities to choose from, and great staff on hand, Camp Evergreen can make even the wildest birthday wishes come true. Each party is custom tailored to meet your needs. Area's available include, but are not limited to, the following: Hiking Trails, Soccer field, softball field, sledding hill, game room, tennis & basketball courts, campfire pits, barbecue area, and the private pond.
This is your chance to let your imagination run. We can help make your child's birthday a very memorable one!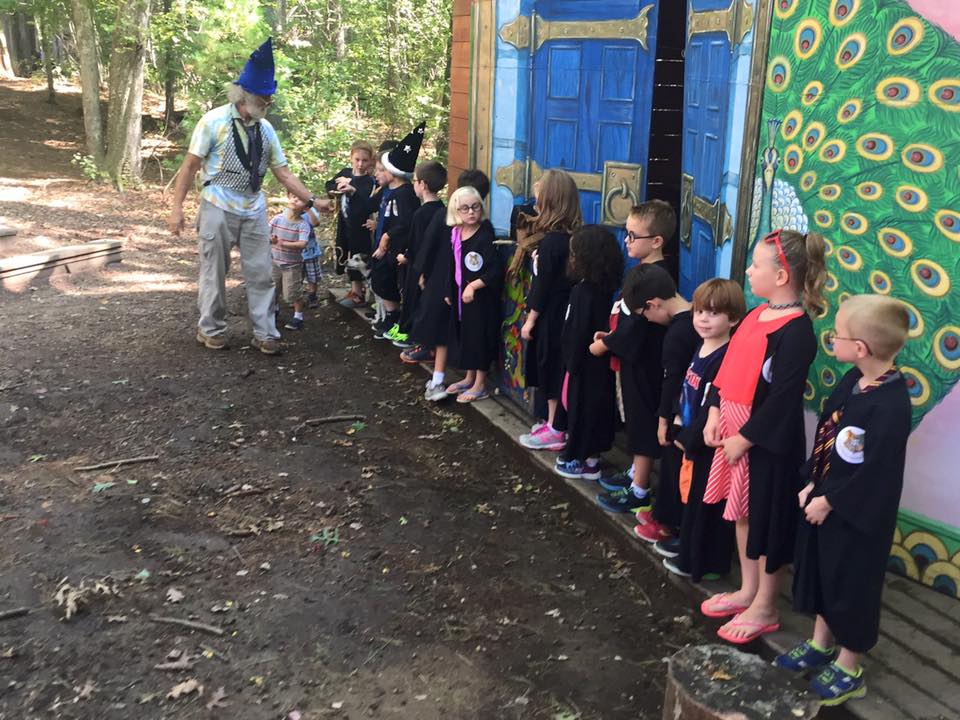 Popular Party Themes include:

Harry Potter Party!
Welcome to Hogwarts school of Witchcraft and Wizardry! We hope you have been practicing your spell pronunciation because you will need it for this fun, magical, party!

Sledding Party!
Sled on our own private sledding hill, roast marshmallows over an open fire, and enjoy the winter wonderland all around us!

Fishing Derby Party!
Let your child enjoy our own stocked, private trout pond.
Watch 'em catch a fish up to 23 inches in size!
You won't believe your eyes and neither will THEY! (April-June)

Nature Party!
Make a walking stick and take a guided tour of the forest. Stumble upon wild animals such as deer, snakes, birds, and more!

Craft Party!
Paint, sculpt, make jewelry, and get in touch with your creative side at our arts and crafts center.

Boot Camp Party!
A military officer is coming to prepare your child for military war zone tactics. Search and destroy land mines in our swamp area, crawl through bush to conquer and destroy the enemy. Dress in camouflage for this one, and be ready for camouflage face paint!
Unicorn Adventure Party
Create a one of a kind unicorn wand and venture into the enchanted Evergreen forest to find out what magic awaits!
Drama Party
Get up on stage and exercise your theatrical expression with fun improv games!
DJ Barn Dance Party
We transform the barn into a real discotheque! Camp Evergreen's very own D.j. Pizza Box will spin some awesome tunes that will make you want to hit the dance floor!
Sports Party:
Do all the sports at this high energy party!
The base fee for a great party at camp follows:
"Theme Party" up to 12 campers with (2) staff. 2 hours. $400*

*Additional prices may apply depending on the number of children and the materials required for theme. Please call for us for a quote!